News
Personal electric vehicles are the future of transport. Obsolete traffic regulations in Poland form a barrier to development
| | |
| --- | --- |
| Says: | Bogusław Foszmanowicz |
| Function: | owner |
| Company: | BMF |
Among other things, obsolete traffic regulations are a barrier to the development of the electric vehicles market in Poland. An amended act on the Road Traffic Law , which defines personal transportation vehicles, is waiting for becoming subject of the legislative process. At present, Segway vehicles are supplied mainly to companies. They prove incredibly useful as a means of transport for persons working in production halls, shopping malls and airports, but can also considerably assist people with disabilities in their daily activities.
More and more electric vehicles are being marketed. These include not only electric cars and motor scooters, but an entire range of personal transportation vehicles. The Segway, a self-balancing, two-track vehicle used for transporting one person in a standing position, was the predecessor of personal electric vehicles. This innovative vehicle did not catch on.
"Undoubtedly, we will use various vehicles with an electric motor to move about. Segway-type vehicles marked the beginning of the concept of personal transport. Unfortunately, this plan was not a success, and the Segway did not develop as planned. It was intended to revolutionise personal transport, but fell short of expectations for several reasons. These included its price and the lack of roads adapted for the movement of such vehicles," Bogusław Foszmanowicz, owner of BMF producing Velex vehicles, told the Newseria Innowacje news agency.
At present, there are a number of improvements that stimulate the development of personal electric vehicles, owing to, among other things, co-financing from the European Union. One can travel Warsaw from end to end without any kerb, making it possible to avoid dismounting from the vehicle. Ecology also drives development. Most city centres will soon be closed to combustion vehicles, with electric ones becoming the only means of transport.
Obsolete regulations are a barrier to this. In the light of the law, the matter of using not only classic Segways and electric skateboards, but also scooters and regular skateboards or roller blades, has become unclear.
"Unfortunately, the Polish traffic code has failed to keep up with the times and vehicles present on the market. In Germany, Segway-like vehicles have their own registration plates and can be used on public roads. When we tried to obtain approval for our model in Poland, it turned out that according to the rules and regulations, it had to be treated as a motorcycle. This would entail changes in its design, installing stop lamps, indicators, mirrors and many other elements. Because of this, Segway-like vehicles can only be used on non-public roads," Bogusław Foszmanowicz indicated.
This situation was to be regulated by an amended act on the Law on road traffic, drawn up in 2016. It contained a definition of a personal transportation vehicle stating "a device by design intended for the transportation of pedestrians, pedal-driven or with an electric engine, whose design limits the driving speed to 25 km/h, and with a width not exceeding 0.9 m while in traffic". The amendment act has not been passed yet, so Segways are mainly used by companies.
According to Navigant Research, the market of light electric vehicles (including motorbikes and motor scooters) was worth 9.3 bn dollars in 2017, and will reach the value of 24 bn dollars by 2026.
Read also
Events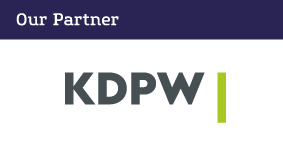 Business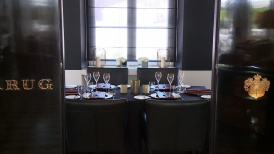 Polish entrepreneurs are placing increasing importance on the organisation of business meetings. Prices are becoming less and less important, with the quality of service and location being the major factor. Company owners increasingly often choose for this purpose cosy restaurant rooms in city centres. Additional attractions such as live cooking and healthy, light menus are enjoying a surge in popularity.
Work

In 2017 producers sold almost 6 m large household appliances to retail chains. Electrolux wants to take advantage of this very beneficial market situation. The company is planning to increase employment and production capacities and to introduce new innovative products into the market. Within the next two years the company also aims to invest approx. PLN 50 m in factories in Poland. There are also plans of investing in product research laboratories operating in factories. The industry is afflicted by labour shortages, primarily in the middle segment, including technicians and people with vocational education.
Technologies

Human biological rhythm depends on the light, including serotonin secretion, which conditions the quality of sleep and activity during the day. Thanks to a cocktail of light developed by Polish scientists, which consists of various wavelengths, it is possible to create conditions in space similar to those on Earth. A prototype already exists, and can be implemented after the tests. It will also find its use in greenhouses, hydroponic systems, bioreactors and even in depression treatment.