News
Poles are reluctant to file complaints against fraudulent e-sellers. They are either discouraged by lengthy procedures or don't know where to look for help
| | |
| --- | --- |
| Says: | Kamil Pluskwa-Dąbrowski |
| Function: | President of the Consumer Federation |
Most consumers won't file a complaint against a fraudulent e-seller unless they lose more than PLN 300. Afraid of lengthy procedures, they ignore minor frauds. According to the Consumer Federation, while internet fraud is generally on the decline, fraud involving non-delivery of paid-for goods is still commonplace.
E-commerce has been increasingly popular in Poland. According to Gemius's and Chamber of Digital Economy's "E-Commerce in Poland 2017" report, already more than half the Polish population shops online. People are also more willing to make online payments, using mainly debit and credit cards. Underlying this trend is the belief found among more than 60 percent of internet users that there is no risk involved in online shopping. The security of online transactions in Poland has also been confirmed by the Consumer Federation.
"We haven't been receiving many complaints of this kind. Fraud involving unauthorised use of payment cards is even more common in traditional commerce than online. Let's be clear – online shopping is not more risky than offline shopping," Kamil Pluskwa-Dąbrowski, the President of the Consumer Federation, told the Newseria Biznes information agency.
While Poles' online security awareness has been increasing, many internet users continue to fall prey to fraud. Fake stores without secured payment systems and fraud involving non-delivery of paid-for goods are the major concern. Consumers also complain about the goods being faulty or not as described – these claims may be pursued under warranty or guarantee.
"This is where e-commerce has a fundamental advantage over traditional stores – if you buy an item online, you have the right to return it within 14 days without giving any reasons," Kamil Pluskwa-Dąbrowski said.
According to Provident's surveys, almost one in five Poles had to deal with a service provider that failed to comply with the agreement or violated consumer rights. Only half the respondents, however, decided to file a complaint. According to the Consumer Federation, Poles are even more reluctant to assert their rights in e-commerce.
"We receive more than 60,000 consumer complaints a year, including 8,000-9,000 – one in seven or eight cases – complaints involving digitisation or internet, etc., in one way or another. It's either a problem with an online store or an issue with the service," Kamil Pluskwa-Dąbrowski said.
The Consumer Federation also asked Poles what would induce them to file a complaint against a fraudulent seller, seek legal advice or contact a consumer rights protection organisation. The survey showed that Poles are reluctant to assert their rights as long as the loss involved is lower than PLN 300.
"One of the reasons why this is the case is the daunting prospect of lengthy and difficult court proceedings. In some cases, consumers are unaware that they can seek assistance from a district ombudsman or a consumer-protection organisation, such as the Consumer Federation, to name but a few," Kamil Pluskwa-Dąbrowski said.
Online-shopping security is relevant to both e-stores and customers. Sellers have to make sure that their servers and internet connections are secure, with the latter involving SSL-based encryption. Consumer awareness, however, is the key to secure transactions – using strong passwords and high-quality internet connections is essential.
Events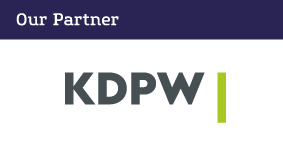 Energy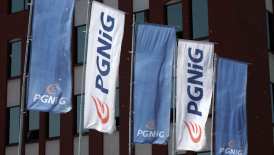 Polskie Górnictwo Naftowe i Gazownictwo is investigating the possibilities of using unmanned aircraft systems to, i.a., detect gas leaks and monitor gas pipes. The systems are already used for geodetic measurements. The objective of using drones is not only to streamline the company's operations but also to save millions. Currently PGNiG is cooperating with a start-up on using a new type of UAS for the company's purposes.
Industry

In 2017 Polish companies exported goods with a value exceeding EUR 203 bn, and this year the results may be equally favourable. The economic situation of our major recipients in the EU is improving, and consumer and producer sentiments are on the rise. Machinery parts and food are our export hits, but, as experts point out, Polish exports are diversified and do not rely on a specific group of products, while domestic companies often find their market niches. In the years to come, even if the growth rate in exports decelerates, the share of Polish producers in the global market will still increase because of the relatively low prices.
IT and Technologies

Data transmission using 5G technology is to be ten times faster than in 4G, and in the future the technology is expected to power efficient communication between tens of billions of devices. First tests of this next-gen mobile network will be carried out by Orange Polska as early as in 2019. This is also when the first 4G and 5G smartphones will land in shops. Technology roll-out has been planned for 2020–2021. The development of 5G networks will be based on such milestones as securing appropriate wavebands and building new infrastructure.