News
The Ministry of Agriculture; The Common Agricultural Policy is essential for the development of the agri-food sector at large. Direct subsidies for farmers must be equal
Says:
Ryszard Zarudzki, Deputy Minister of Agriculture and Rural Development
Henryk Wronowski, President of the Management Board, Krajowa Spółka Cukrowa
The Common Agricultural Policy is essential. It is key for profitability and determines how much Polish farmers and agri-food companies earn," argues Henryk Wroniewski, President of the Management Board, Krajowa Spółka Cukrowa. Work is currently under way to formulate the Common Agricultural Policy beyond 2020. For Poland, the priority is to ensure equal direct subsidies. This is the only way to make sure that Polish farmers can stay competitive on the European market. In some cases, the current subsidies are three times lower than in Western Europe. This is significant as over the last decade direct subsidies made up almost half of what farmers earned.
"Already last year, the Polish government decided on Poland's priorities in the Common Agricultural Policy beyond 2020. After a communication of the European Commission of 30 November 2017, we adopted a position that is shared by both our Ministry and the Government, so we're primed to negotiate the Multiannual Financial Framework, or the EU budget, for the years 2021-2026," Ryszard Zarudzki, Deputy Minister of Agriculture and Rural Development, told the Newseria Biznes news agency.
The Polish government postulates that the cohesion policy focus more on rural areas to ensure the equal development across the country. Currently, only two voivodeships (Podlaskie and Kujawsko-Pomorskie) are spending EU funds to pursue this objective.
"We must secure the first pillar – payments – and make sure to have in place the second pillar – a rural development programme. We must have robust market rules in place to guarantee certain levels of income for farmers and, most importantly, to level the playing field for Polish farmers to compete in Europe and implement market regulations in case of a crisis – this is essential. Farmers are interested in stability, predictability and sustainability of the work they put in every day," Ryszard Zarudzki explained.
With respect to the CAP, Poland, like other Baltic states, prioritises equal direct subsidies. The CAP follows a new approach in which agricultural activity will have to be integrated with environmental protection. This approach will determine farmers' revenues. Currently, about 30 percent of direct subsidies are allocated on greening, which involves maintaining green spaces and crop diversity.
"Engaging in agriculture in Poland is strongly intertwined with the Common Agricultural Policy. The CAP is relevant for businesses, agri-food producers and, above all, Polish farmers. So, its indirect impact on the agri-food industry is considerable. The Common Agricultural Policy is essential, primarily for economic reasons, as given the current price relations, it determines general profitability and the profits of Polish farmers and agri-food businesses," observed Henryk Wronowski, President of the Management Board, Krajowa Spółka Cukrowa.
In the 2014-2020 financial perspective, Poland received about EUR 32 bn in CAP funds. In the upcoming perspective, the level of funding should not be lower, but what is of primary importance for Poland is to ensure equal direct subsidies for farmers through what is called convergence. CAP subsidies amount to about EUR 58 bn a year, but subsidy levels vary from country to country. In some cases, Polish farmers receive up to three times less than farmers in Western Europe.
Read also
Events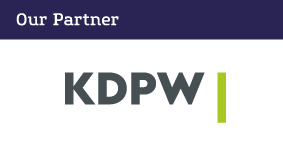 Business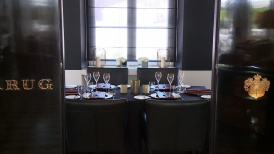 Polish entrepreneurs are placing increasing importance on the organisation of business meetings. Prices are becoming less and less important, with the quality of service and location being the major factor. Company owners increasingly often choose for this purpose cosy restaurant rooms in city centres. Additional attractions such as live cooking and healthy, light menus are enjoying a surge in popularity.
Work

In 2017 producers sold almost 6 m large household appliances to retail chains. Electrolux wants to take advantage of this very beneficial market situation. The company is planning to increase employment and production capacities and to introduce new innovative products into the market. Within the next two years the company also aims to invest approx. PLN 50 m in factories in Poland. There are also plans of investing in product research laboratories operating in factories. The industry is afflicted by labour shortages, primarily in the middle segment, including technicians and people with vocational education.
Technologies

Human biological rhythm depends on the light, including serotonin secretion, which conditions the quality of sleep and activity during the day. Thanks to a cocktail of light developed by Polish scientists, which consists of various wavelengths, it is possible to create conditions in space similar to those on Earth. A prototype already exists, and can be implemented after the tests. It will also find its use in greenhouses, hydroponic systems, bioreactors and even in depression treatment.