News powiązane z Colliers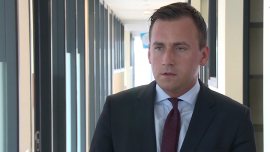 O jedną trzecią wzrosła wartość transakcji na rynku nieruchomości komercyjnych w pierwszej połowie tego roku. Od stycznia do czerwca sięgnęła ona 1,4 mld euro (5,8 mld zł), a działania inwestorów miały miejsce nie tylko w Warszawie, lecz także w innych miastach. Połowę rynku stanowią powierzchnie biurowe, rośnie jednak udział sektora logistycznego. Inwestorzy liczą na stopę zwrotu w przedziale od 6 do 9 proc.
more
Trade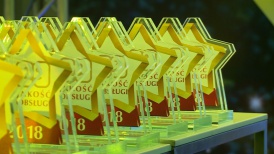 For six years the customer satisfaction index in Poland has grown by over 17 percentage points to nearly 78 percent, and it currently exceeds the customer satisfaction levels recorded in the USA and the United Kingdom. Service quality and its growing significance among businesses have had a tremendous impact on customer satisfaction. For the eleventh time the Customer Service Quality Star titles have been awarded to entrepreneurs recording the best results in this field.