News powiązane z National Cybersecurity System Law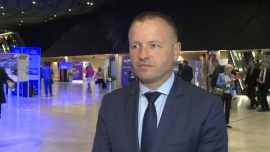 44 percent of businesses in Poland suffered financial losses due to cyberattacks in 2017. Cyber threats are a growing concern. One of the challenges is to ensure the security of IoT devices. As we're speaking, 70 percent of these devices have gaps enabling hackers to take control of them. Efforts have been undertaken to prevent this. The EU is working on regulations to make it mandatory to certify devices for their cyber-vulnerability.
more
Trade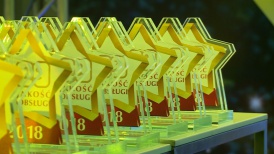 For six years the customer satisfaction index in Poland has grown by over 17 percentage points to nearly 78 percent, and it currently exceeds the customer satisfaction levels recorded in the USA and the United Kingdom. Service quality and its growing significance among businesses have had a tremendous impact on customer satisfaction. For the eleventh time the Customer Service Quality Star titles have been awarded to entrepreneurs recording the best results in this field.