News powiązane z Polish Space Strategy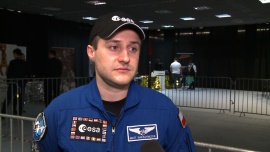 The Polish space habitat is the first such centre in Europe and a big step forward to sending another Pole in space. As many as five missions have been completed in the Lunares base. All these missions took place in conditions which will also apply to future bases on the Moon or Mars. In addition, scientific experiments are being made and innovative Polish technologies are being tested. This, coupled with a good infrastructure and well-trained staff, can become the beginning of the Polish space programme. In 2030 Poland might join the planned missions to Mars.
more
Trade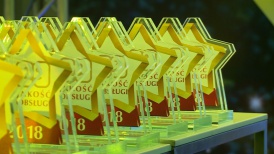 For six years the customer satisfaction index in Poland has grown by over 17 percentage points to nearly 78 percent, and it currently exceeds the customer satisfaction levels recorded in the USA and the United Kingdom. Service quality and its growing significance among businesses have had a tremendous impact on customer satisfaction. For the eleventh time the Customer Service Quality Star titles have been awarded to entrepreneurs recording the best results in this field.