News
More private capital for start-ups in Poland. Equity crowdfunding is becoming more popular.
| | |
| --- | --- |
| Says: | Julia Krysztofiak-Szopa |
| Company: | Startup Poland Foundation |
The sources of financing start-ups have changed considerably over the last few years. The accessibility of EU funding via national institutions is growing. Venture capital funds are also gaining in importance. A relatively new form of financial support is equity crowdfunding. This year, limits for obtaining funds under this model have been increased to as much as EUR 1 m. Poland and eastern-European markets are becoming more attractive for investors.
Recently, equity crowdfunding has become all the rage in start-up financing. In this form of crowdfunding, support for a business or a project is provided in exchange for shares in the future undertaking. The number of shares depends on the sum of financial support. In Poland, equity crowdfunding is becoming popular as a result of recent regulatory changes. The cap for public offerings without prospectuses has been increased from EUR 100,000 to EUR 1 million. The Office of the Financial Supervision Authority (KNF) is thinking about possibly raising this limit even further to EUR 5 m.
"A new and very interesting form of obtaining financing for start-ups is equity crowdfunding. This year, the limit for start-ups for securing financing without prospectuses has been increased. So they are now in a situation as if they could go public and obtain the funds on the stock market, but they don't actually have to do this on the stock market, as they can now use equity crowdfunding for this purpose," Julia Krysztofiak-Szopa from Startup Poland Foundation explained in an interview for Newseria Innowacje.
Experts believe that the changes introduced by KNF are going to encourage Polish equity crowdfunding, which is expected to record a growth from PLN 20 m to up to PLN 80 m this year, and even up to PLN 100 m in 2019. The potential of crowdfunding to become one of the leading forms of business financing in Poland, and the appeal of the Polish market to foreign investors, are proven by the fact that this year has already seen two new online crowdfunding services being launched.
The first is a branch of FundedByMe, a giant from Sweden. The service has already helped about 470 companies from 25 countries obtain EUR 50+ m. What this means for Polish start-ups is access to a network with 100,000+ investors where they can obtain up to EUR 1 million worth of funding for their projects. The second service, CROWDragons, is intended for game developers and companies providing virtual reality or augmented reality products. The financing model operated by this service significantly reduces investment risks as it only allows projects which have been completed in at least 70 percent.
"There are more and more support options for start-ups. But, above all, there is more private capital and more large private investors. Of course, there is also a major government programme supporting innovation, which is organised and managed by the Polish Development Fund (PFR). But start-ups are still waiting for the institution to start spending money and investing in venture capital funds, which, in turn, will encourage start-ups to grow further," Julia Krysztofiak-Szopa said.
A clear trend is the departure from external sources in favour of start-up's own capital and investing the profits in company's development. This solution is now preferred by 62 percent of surveyed companies. But this does not mean that businesses are completely turning their backs on external financing. It is important to note that in 2017 support for start-ups amounted to EUR 890+ m from VC funds.
Specialists believe that both Poland and CEE as a whole are now a great place to do innovative business. In addition to EUR 1+ billion's worth of VC funds, such investments are supported by lower business costs. Many businesspersons are considering moving their operations to one of the Baltic countries.
Read also
Events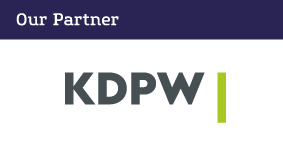 Business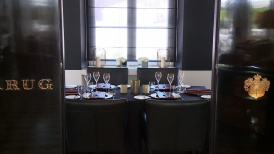 Polish entrepreneurs are placing increasing importance on the organisation of business meetings. Prices are becoming less and less important, with the quality of service and location being the major factor. Company owners increasingly often choose for this purpose cosy restaurant rooms in city centres. Additional attractions such as live cooking and healthy, light menus are enjoying a surge in popularity.
Work

In 2017 producers sold almost 6 m large household appliances to retail chains. Electrolux wants to take advantage of this very beneficial market situation. The company is planning to increase employment and production capacities and to introduce new innovative products into the market. Within the next two years the company also aims to invest approx. PLN 50 m in factories in Poland. There are also plans of investing in product research laboratories operating in factories. The industry is afflicted by labour shortages, primarily in the middle segment, including technicians and people with vocational education.
Technologies

Human biological rhythm depends on the light, including serotonin secretion, which conditions the quality of sleep and activity during the day. Thanks to a cocktail of light developed by Polish scientists, which consists of various wavelengths, it is possible to create conditions in space similar to those on Earth. A prototype already exists, and can be implemented after the tests. It will also find its use in greenhouses, hydroponic systems, bioreactors and even in depression treatment.