News
New treatment method for patients with hearing problems. Polish doctors have been the first in the region to implant innovative hearing aids
| | |
| --- | --- |
| Says: | Professor Henryk Skarżyński |
| Function: | Director of the Institute of Physiology and Pathology of Hearing |
Polish doctors have been the first in Central and Eastern Europe, and the fourth worldwide, to successfully implant next-generation hearing aids. The aids work on the basis of bone conduction to provide patients with natural and clear hearing experience. This gives hope to patients with hearing disorders in whom other treatments have failed, ENT doctors say.
"This device uses bone conduction. Each of us, when we touch our skull bones, receives sounds; these sounds are transferred to the inner ear and then, through the auditory path, to the central systems," Professor Henryk Skarżyński, Director of the Institute of Physiology and Pathology of Hearing, explained in an interview for Newseria Biznes.
The new implant, Cochlear OSIA OSI100, is a large step forward in the treatment of hearing disorders. The device is made up of two parts, the first is installed magnetically on the skin, and the second is implanted under the skin. The former receives sounds which are then transferred on the basis of bone conduction to the latter.
"Bone conduction ensures clear sound, which makes whatever patients hear, especially speech and music, sound very natural. This makes listening to music and hearing at low, medium, and high frequencies much more comfortable," Professor Skarżyński explained.
The new device restores hearing to a level found in healthy people. It will benefit patients in whom previous treatment methods have failed to bring the expected outcomes.
A study conducted at the Institute of Physiology and Pathology of Hearing has shown that the implant can help over a dozen percent patients, especially adults. But the device is only being tested and the target group could potentially be expanded. The surgery carried out at the World Hearing Centre was the first procedure of this kind in Poland and Central and Eastern Europe. So far, such aids have only been implanted in a few countries in the world.
"We are the fourth centre in the world to introduce this procedure to their everyday clinical practice. On the basis of our future observations, we will be analysing and further defining this target group, and possibly also expanding the age range. Today, we are using it in adults, but I believe in the near future it will find applications in teenagers, and perhaps also in children, for whom the development of hearing is very important, especially when they start their education at school," said the Director of the Institute of Physiology and Pathology of Hearing.
It has been estimated that about 900,000 people in Poland have hearing problems, and 40,000-50,000 can hardly hear anything. This problem is more and more often affecting young people. A recent screening survey has shown that in primary schools as many as one in five or six children have hearing problems that could hamper their learning or interfere with their normal development.
Read also
Events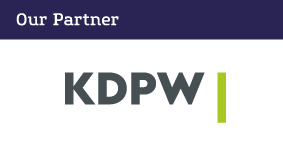 Business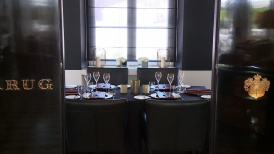 Polish entrepreneurs are placing increasing importance on the organisation of business meetings. Prices are becoming less and less important, with the quality of service and location being the major factor. Company owners increasingly often choose for this purpose cosy restaurant rooms in city centres. Additional attractions such as live cooking and healthy, light menus are enjoying a surge in popularity.
Work

In 2017 producers sold almost 6 m large household appliances to retail chains. Electrolux wants to take advantage of this very beneficial market situation. The company is planning to increase employment and production capacities and to introduce new innovative products into the market. Within the next two years the company also aims to invest approx. PLN 50 m in factories in Poland. There are also plans of investing in product research laboratories operating in factories. The industry is afflicted by labour shortages, primarily in the middle segment, including technicians and people with vocational education.
Technologies

Human biological rhythm depends on the light, including serotonin secretion, which conditions the quality of sleep and activity during the day. Thanks to a cocktail of light developed by Polish scientists, which consists of various wavelengths, it is possible to create conditions in space similar to those on Earth. A prototype already exists, and can be implemented after the tests. It will also find its use in greenhouses, hydroponic systems, bioreactors and even in depression treatment.