News
The upcoming amendments in Polish debt-limitation laws is good news for consumers, including fraudulent ones
| | |
| --- | --- |
| Says: | Mirosława Szakun |
| Function: | legal adviser, Conference of Financial Companies in Poland, Union of Employers |
The proposed changes in claims-limitation legislation will provide greater protection for debtors. Experts are warning that some fraudulent consumers might take advantage of this, as they would have more tools to avoid repaying overdue debt. These changes might have serious market implications. Most probably, they will affect claims management companies, businesses with overdue claims from clients and consumers themselves, as some financial products will be harder to get and more expensive, experts from the Conference of Financial Companies in Poland argue.
The Civil Code, Civil Procedure Code and Consumer Rights Act amendments put forward by the Ministry of Justice would provide consumers with greater protection against creditors. Sued debtors will enjoy special protection when it comes to time-barred claims.
"This new regulation stipulates that consumer debtors won't have to say anything at court about the limitation of their debts towards businesses. The court will examine the evidence submitted and if it finds the claim to be time-barred, the claim will have to be dismissed. Consequently, under a court judgement, the debtor would have no obligation to pay the amount due. In my opinion, this is the key change," Mirosława Szakun, legal adviser, Conference of Financial Companies in Poland, told the Newseria Biznes news agency.
Under existing laws, when a creditor files a court claim, a plea of limitation, if any, must be raised by the debtor and if the court finds this plea to be unsubstantiated, the claim may be dismissed. Following the amendment, the court will have to examine whether the claim is time-barred without the debtor having to raise a plea of limitation. In practice, the burden of proof that a claim is not time-barred will be borne by the creditor. This is good news for consumers.
In addition, shorter limitation periods will apply to non-business claims and court-awarded claims. The proposed legislation would reduce these periods from ten to six years.
"The general limitation period will be reduced from ten to six years, among other changes. As an example, let's assume that you borrowed money to your brother. Under existing legislation, if your brother, the debtor, is struggling financially, you can wait up to ten years before taking legal action. Under new legislation, you will have to take legal action before the lapse of six years," the legal adviser explained.
New laws will also introduce shorter limitation periods for court-settled claims or claims settled through mediation subject to court approval – from ten to six years.
Institutions waiting for their money to be repaid by debtors will bear the brunt of these changes.
"Creditors will be put in a situation where they have duly entered into agreements, say a loan agreement or a debt collection agreement, based on the laws applicable as at the dates of these agreements. Now, the same agreements will be governed by a new legal regime only 30 days after the new regulation is signed into law. This will be a challenge for creditors," Mirosława Szakun pointed out.
According to studies by the Conference of Financial Companies in Poland and the Collegium of Economic Analysis of the Warsaw School of Economics, more than 14.5 percent of households reported having minor problems with repaying their debt, while nearly 6 percent said they had major issues with debt repayment. About 0.3 percent of households are close to becoming insolvent. According to the expert, while it is not sure whether consumers will benefit in any way from these legislative changes, their legal awareness and litigation activity will probably decrease, and greater debtor protection will encourage fraudulent debtors.
Read also
Events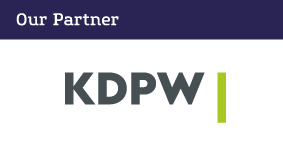 Business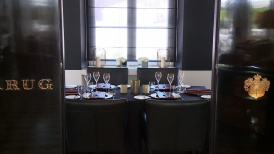 Polish entrepreneurs are placing increasing importance on the organisation of business meetings. Prices are becoming less and less important, with the quality of service and location being the major factor. Company owners increasingly often choose for this purpose cosy restaurant rooms in city centres. Additional attractions such as live cooking and healthy, light menus are enjoying a surge in popularity.
Work

In 2017 producers sold almost 6 m large household appliances to retail chains. Electrolux wants to take advantage of this very beneficial market situation. The company is planning to increase employment and production capacities and to introduce new innovative products into the market. Within the next two years the company also aims to invest approx. PLN 50 m in factories in Poland. There are also plans of investing in product research laboratories operating in factories. The industry is afflicted by labour shortages, primarily in the middle segment, including technicians and people with vocational education.
Technologies

Human biological rhythm depends on the light, including serotonin secretion, which conditions the quality of sleep and activity during the day. Thanks to a cocktail of light developed by Polish scientists, which consists of various wavelengths, it is possible to create conditions in space similar to those on Earth. A prototype already exists, and can be implemented after the tests. It will also find its use in greenhouses, hydroponic systems, bioreactors and even in depression treatment.