News powiązane z companies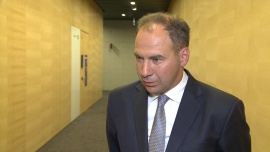 According to Michał Stępniewski, this trend on the Polish stock exchange, which has been noticeable for at least two years, is a disturbing one. The difficult situation of the Warsaw Stock Exchange was caused by very low turnover, which has arisen from insufficient activity of investors in financial and commodity markets. Education is indispensable for boosting the Polish stock exchange, because, as experts say,Poles' awareness of capital markets is still low.
more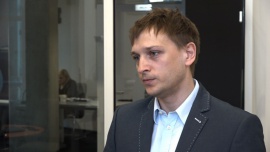 In 2018, businesses can expect a record number of legal changes. Starting this year, the obligation to submit the JPK file, after large and medium-sized enterprises, has now covered small businesses. Furthermore, from now on the National Court Register will only accept electronic reports. More regulations are to enter into force in the following months, including those aimed at tightening the VAT system, and changes to the leasing reporting rules. In response to this new legislation, businesses will need to adapt their organisational and IT infrastructure.
more
Trade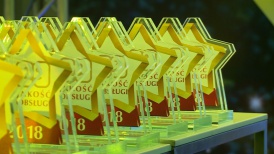 For six years the customer satisfaction index in Poland has grown by over 17 percentage points to nearly 78 percent, and it currently exceeds the customer satisfaction levels recorded in the USA and the United Kingdom. Service quality and its growing significance among businesses have had a tremendous impact on customer satisfaction. For the eleventh time the Customer Service Quality Star titles have been awarded to entrepreneurs recording the best results in this field.