News powiązane z fund-raising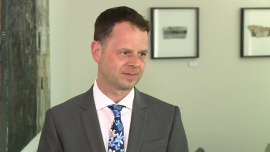 The development of private equity funds in Poland is gaining momentum. In 2017, the value of investments on our market reached nearly EUR 7 bn. But compared to developed markets we're still going through the stage of early growth, says Michał Staszkiewicz, Vice-President of the Management Board, Private Equity Managers and MCI Capital TFI. The funds, which invest in private companies, are a good alternative to low-interest deposits and to the volatile stock market. They are more resistant to economic fluctuations, and they rely on long-term strategies and diversified portfolios. But this form of investing is not for everyone.
more
Trade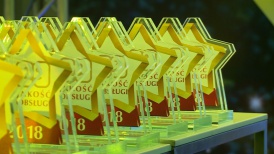 For six years the customer satisfaction index in Poland has grown by over 17 percentage points to nearly 78 percent, and it currently exceeds the customer satisfaction levels recorded in the USA and the United Kingdom. Service quality and its growing significance among businesses have had a tremendous impact on customer satisfaction. For the eleventh time the Customer Service Quality Star titles have been awarded to entrepreneurs recording the best results in this field.